Workshops
I provide a variety of workshops and educational opportunities. Some examples include: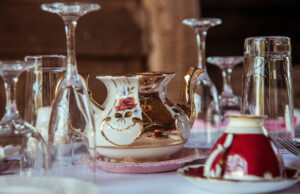 Tea Blending Workshops
Tea and Chocolate Workshops
Tea and Food Pairing Workshops
Tea Education Workshops:

Introduction to Tea
Tea production
Tea types
Tea Preparation
Tea Etiquette
Teas
If you have an idea for a flavour you just can't find we can work together to create it! If you need some party favours or a gift I can create the perfect item for your needs!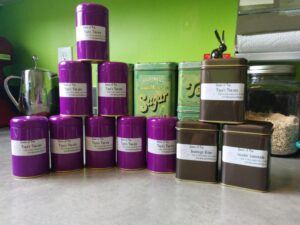 Custom Blending (Personal or Corporate)
Favours
Gifts
In-Home Tea Parties
Hosting an event and want to have a tea theme? I am experienced in a variety of tea events including:
Local Collaborations

Are you a local business with an idea for a tea related project? Get in touch and let's get the wheels turning!
Local Charitable Events
I believe in supporting the local community. Feel free to send  a proposal if you have a charity event coming up and you would like to collaborate on a workshop, or to request a donation item. Annual charitable giving is limited.